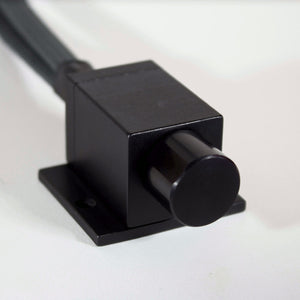 Mikro 2 RCA Level Controller Bass Knob
DESCRIPTION
The Mikro 2 is a 2 channel signal level control knob. Designed to be installed between your source unit and your amplifier.
Pro-Audio grade Logarithmic Potentiometer.
Double Reussen shielded cable.
Real gold plated RCAs.
CNC machined Aluminium housing.
MIL-A-8625F TYPE II CLASS 2 Anodizing.

More scratch resistant and doesn't fade.
We have included a removable mounting plate (2 Screws) for users who opt out of mounting their control knob.
This can reduce the overall size of the controller to allow for fitment into smaller locations. Removing the mount also makes it more comfortable to hold in your hand for those of us who compete.
The Mikro series knobs do not adjust gain, frequency, or contain anything that would introduce distortion.
---
We Also Recommend
---